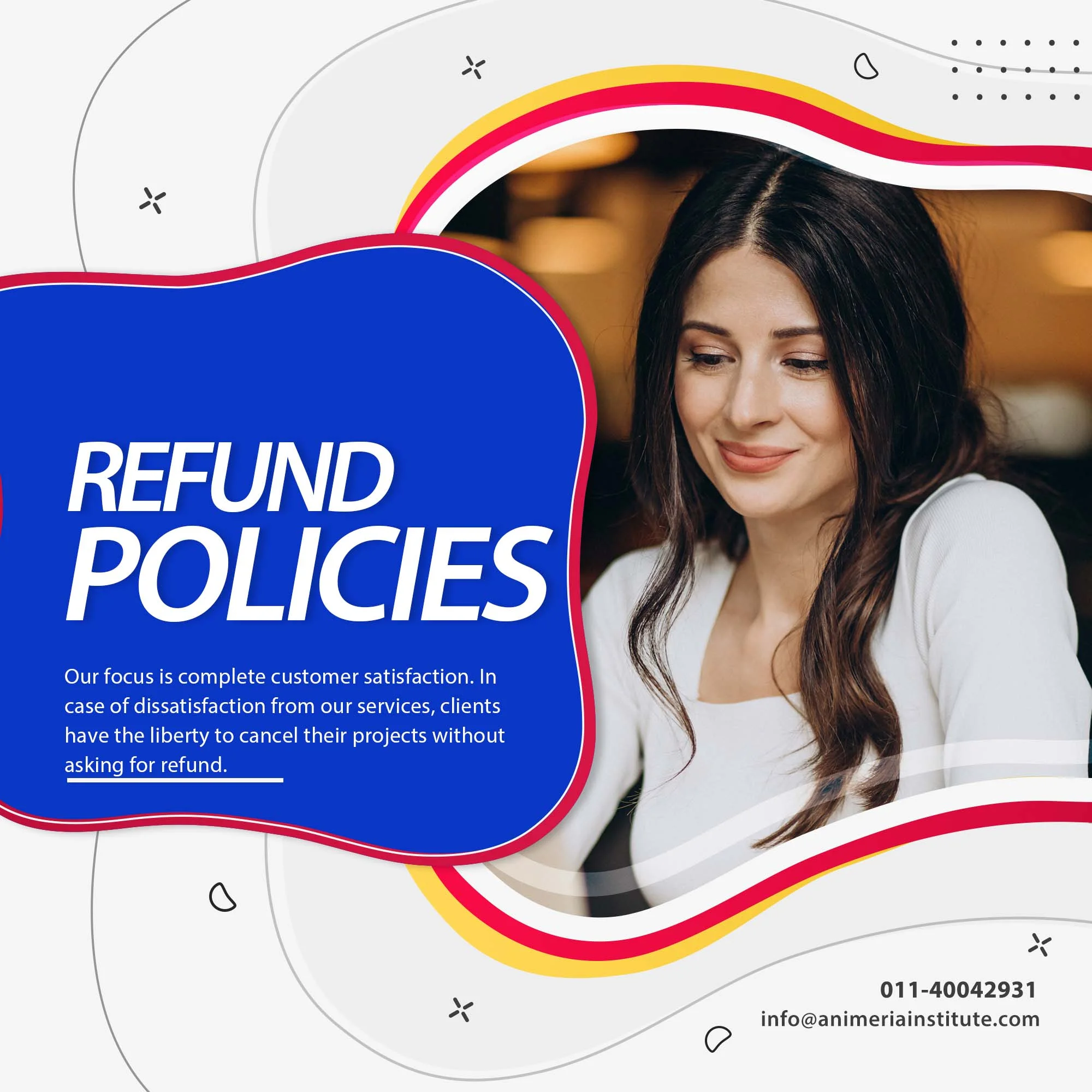 Refund & Cancellation Policy
Our focus is complete customer satisfaction. In the event, if you are displeased with the services provided, we will provide you an alternative course or you can take your reference to continue on your behalf, provided the reasons are genuine and proved after investigation. Please read the fine prints of each deal before buying it, it provides all the details about the services or the product you purchase. In case of dissatisfaction from our services, clients have the liberty to cancel their projects without asking for refund. Our Policy for the cancellation and refund will be as follows:
Cancellation Policy
For Cancellation the admission please contact the us via contact us link.
Cancellations will be accepted via e-mail at info@animeriainstitute.in, and must be received by the stated cancellation deadline.
Refund Policy
We will try our best to create the suitable design concepts for our clients.Any fee once paid is not refundable or transferable to another course or student.
Charges, fee & penalty may occur on violation of code of conduct and any other SOP as notified or implemented by the center.
Students who do not pay their fees regularly on time may be asked to leave the course by the management.
In case the student seeks readmission he/she has to pay the readmission fees Rs 2,000/-
1,000+ companies use Animeria to grow their businesses.

Google Partner

FB Agency Partner
BECOME A STUDENT